Product Description
KC/KWB series industrial chiller is mainly applied in Plastic & Rubber industry; it can accurately control the molding temperature and shorten the molding cycle, increase the product quality and improve the production efficiency. They are also widely used in Metal working, Mechanical & Engineering, Chemical & Pharmaceutical, Food & Beverage, Laser, Electronics industry, Textile, Electroplate, Semi-conductor testing, Water jet, Vacuum coating, Construction and Military.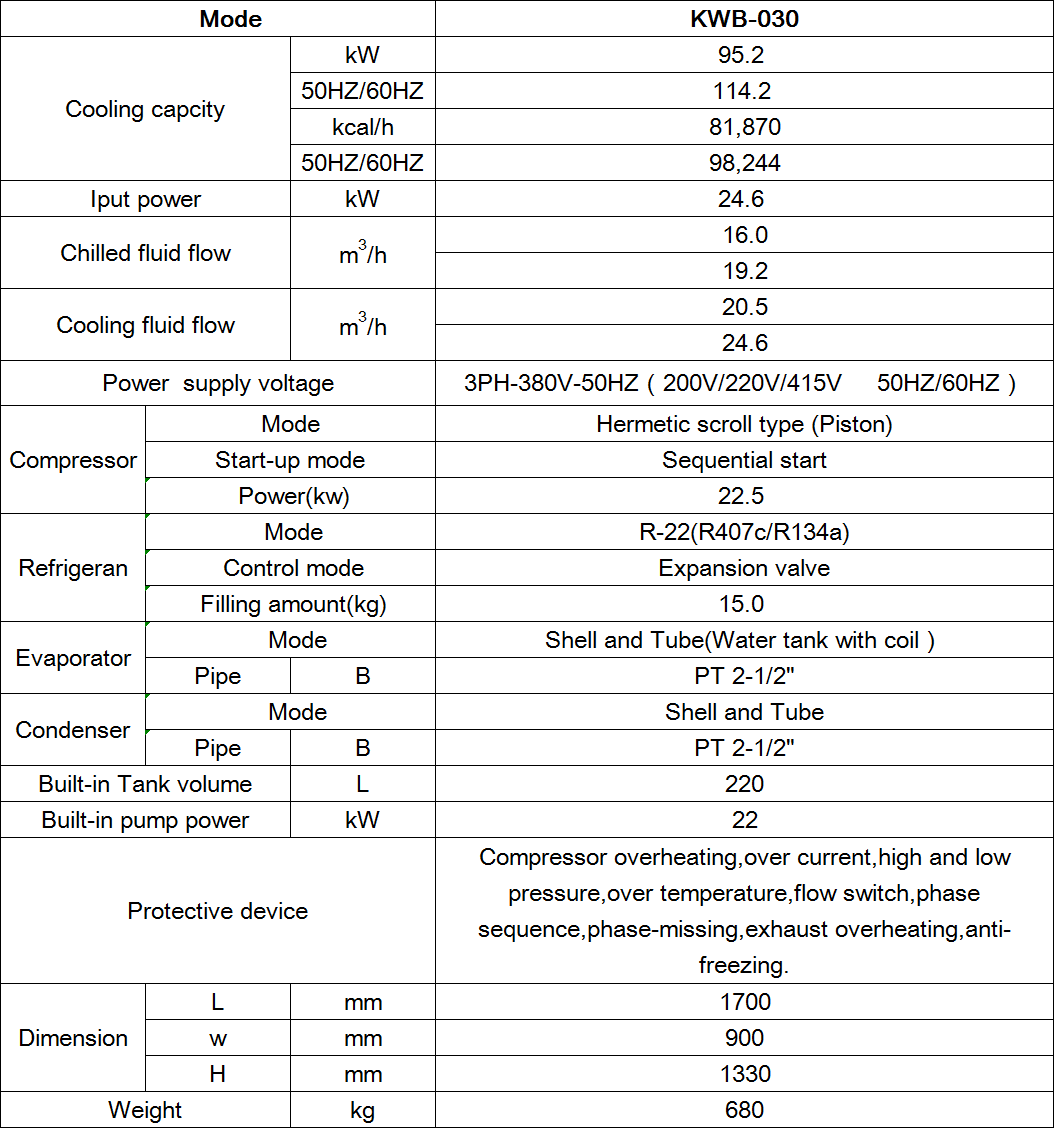 Note:1.Parameters of the above specifications:Inlet/oulet chilled fluid temperature:12℃/7℃ Inlet/oulet cooling water temperature:30℃/35℃
2.The above specifications are subject to change without notice, if there are special requirements, please ask for specifications before ordering.