Product Description
¨ Original famous brand Semi-hermetic piston compressor adopted, features sufficient cooling capacity, stable performance, and excellent quality.
¨ SCHNEIDER brand electric components ensure the chiller unit running stably with long service time.
¨ Equipped famous brand water pump, with large flow, high efficiency and durability.
¨ Compact design, easy to install and operate, convenient to clean and maintenance.
¨ High efficient shell and tube evaporator adopted, ensuring high cooling efficiency.
¨ Aluminum fin condenser---air cooled type.
Shell and tube condenser-water cooled type.
¨ R22, R134A, R410A,R407C, refrigerant for option.
¨ 380v-415v/50hz 3ph for standard design. Different design available on request.
Application
KDSL-SLA series low temperature chiller is specially designed by Kaydeli are widely used in Pharmaceutical, chemical and bioengineering industry. The temperature is adjustable in the range of -35℃/+5℃.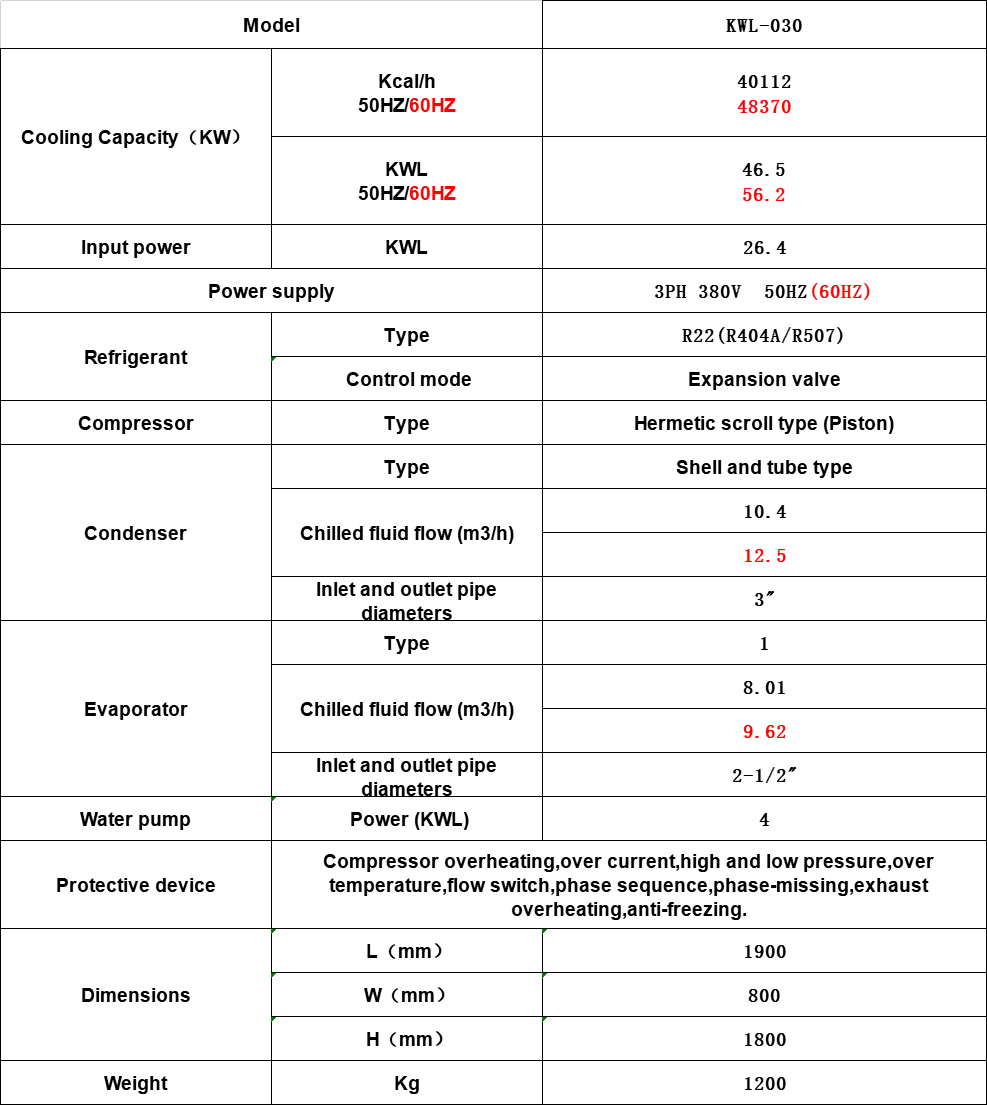 Note:
1. The capacity is based on: freezed water in and out of the water temperature- 5 ℃ / - 10 ℃; Cooling water in and out of the water temperature of 25 ℃ / 30 ℃.
2. The scope of work: frozen water solution temperature range - 10 ℃ to 10 ℃; Frozen water solution in and out water temperature 3 ℃ to 8 ℃.
Cooling water temperature range: 18 ℃ to 35 ℃; Cooling water in and out of the water temperature of 3.5 ℃ to 10 ℃.